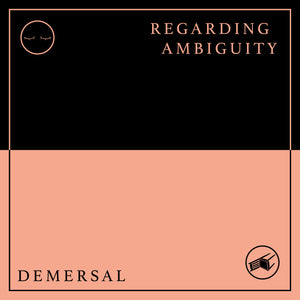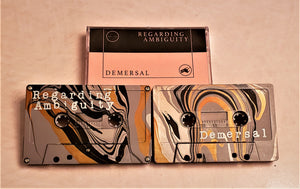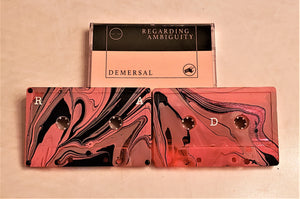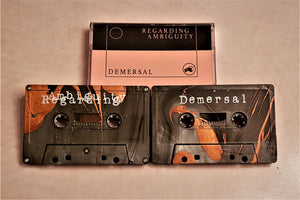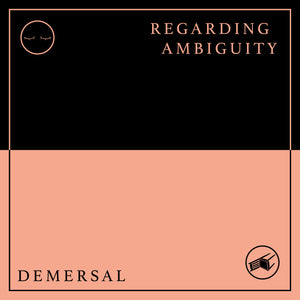 REGARDING AMBIGUITY + DEMERSAL - Split (cassette)
REGARDING AMBIGUITY + DEMERSAL 'Split' cassette EP (TTT038)
For fans of: Hexis, We Are Among Storms, Trainwreck and The Bled.
We've been a fan of Denmark's REGARDING AMBIGUITY since the 'Flayed' release, and these two new songs take that flair and dip it in another coat of metallic hardcore/screamo. Take a gander at a mere 10 seconds of opener "Noose" and you'll get the idea. DEMERSAL also hail from Denmark and drop two new absolute bangers that take the chuggy, fast and tight metallic hardcore from their 2020 full length and expand it whilst simultaneously stripping away any fat whatsoever. The dense, finely-honed and explosive evolution permeates through both stellar jams.
Tapes /75, 33 on Noose swirl, 16 Sparkle Pink swirl, 15 on Death Black/Copper swirl, 6 on Pink/Blue swirl and 5 test dips, all w/jcard and download code. 2 songs by each band.
Listen here:
https://tombtreetapes.bandcamp.com/album/demersal-regarding-ambiguity-split