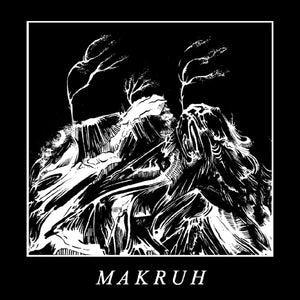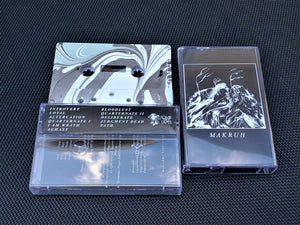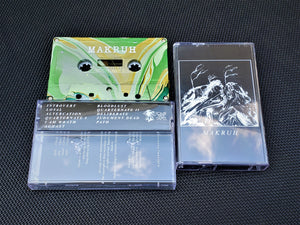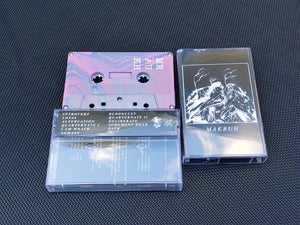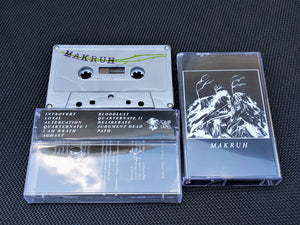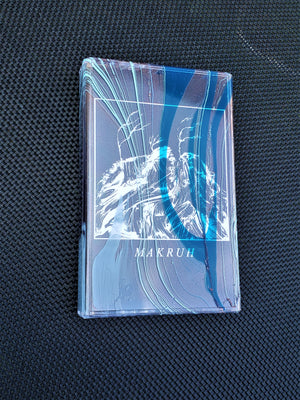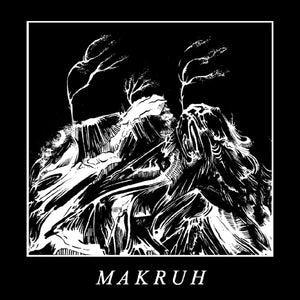 MAKRUH - Makruh (cassette)
MAKRUH 'Makruh' cassette EP (TTT039)
For fans of: Carol, Virginia On Duty and June Paik.
Arguably one of the best emo-violence albums to come out in 2021, Malaysia's MAKRUH channel the ferocity of bands like Acme and Carol with Malaysian/Singapore flare such as Virginia On Duty, Daighila and Amu Daria. Ripping through 11 bass-heavy tracks, the young band manages to both coddle and destroy the listener on multiple occasions.
Tapes /82, 40 black/white/silver on swirl, 20 on green swirl, 10 on pink swirl, 7 silver and 5 test dips w/matching case, all w/jcard. 11 songs.
Listen here:
https://tombtreetapes.bandcamp.com/album/makruh