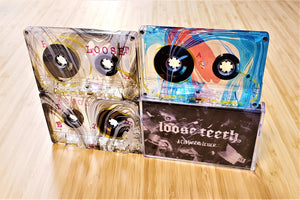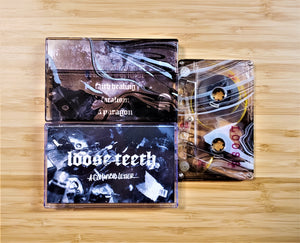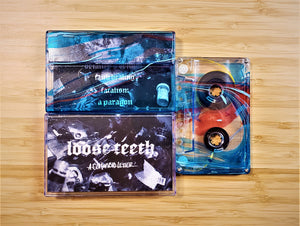 LOOSE TEETH - A Comorbid Letter (cassette)
LOOSE TEETH 'A Comorbid Letter' cassette EP (TTT040)
For fans of: Into The Moat, The Hope Conspiracy, and Lamb Of God.
Toronto's LOOSE TEETH finally unleash their debut EP (second, if you count the demo as one) titled 'A Comorbid Letter' featuring six dark, deathy tracks of unrelenting, mathy, sludgy, metallic hardcore. 12"s available through Wormwood Records!
Tapes /53, 35 on 'Delaney's Dip' swirl (black/white), 10 on 'Swirls in Moderation' swirl (duhhh), 5 test dips, and 3 ''Teeth of Looseness' clear, all w/j-card. Some variants have limited swirl cases that will be given to the first few orders. 6 songs.
Listen here:
https://tombtreetapes.bandcamp.com/album/a-comorbid-letter