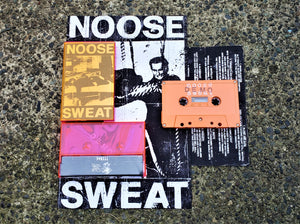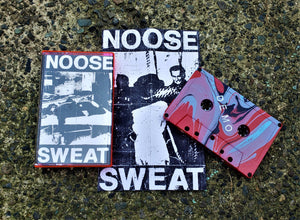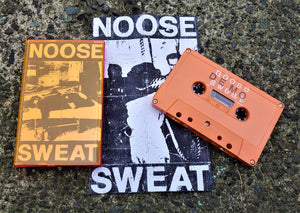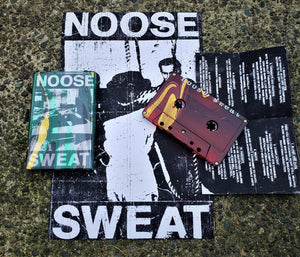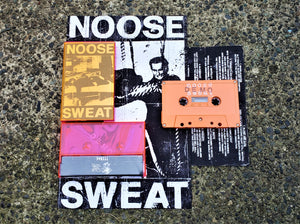 NOOSE SWEAT - Demo (cassette)
NOOSE SWEAT 'Demo' cassette EP (TTT044)
For fans of: Spazz, Bucket Full Of Teeth, In/Humanity, Crossed Out, Suppression and Jenny Piccolo.
Brutal, harsh, rabid powerviolence from Vancouver, BC. 10 songs in 6 minutes. Everyone's dead.
Tapes /55, 20 opaque faceless red swirls in fluorescent pink/clear cases, 18 orange in fluorescent dual-tint cases and 17 show-only transparent red swirls (10 in dual-tint cases, 7 in swirled cases) with additional large-size 7x10 poster/lyrics. All variants come with 4-6 poster/lyrics insert. 10 songs.
Listen here:
https://tombtreetapes.bandcamp.com/album/demo-2