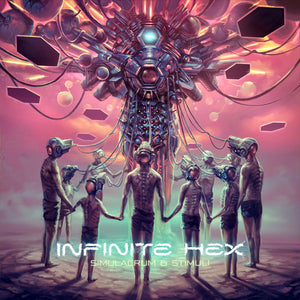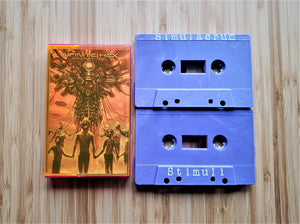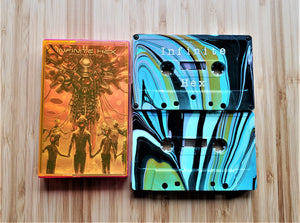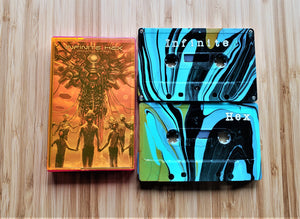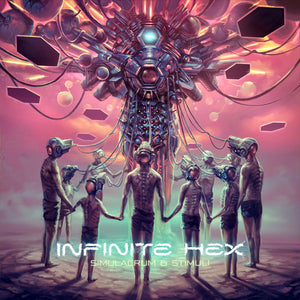 INFINITE HEX - Simulacrum & Stimuli (cassette)
INFINITE HEX 'Simulacrum & Stimuli' cassette EP (TTT045)
For fans of: Cara Neir, Dillinger Escape Plan, John Zorn and Sci-Fi in general.
What if a band decided to make prog-metal ridiculously condensed, short, violent, and deeply manipulated by digital blips and bleeps? Why, you'd get the new 'Simulacrum & Stimuli' cassette by New Zealand's INFINITE HEX. A truly warped amalgamation of genres, sometimes with screaming, always a mind-fuck.
Tapes /103, 51 frosted purple, 21 on TTT swirl, 21 on band swirl, 5 mystery swirls and 5 test dips, all w/jcard. 15 songs.
Listen here:
https://tombtreetapes.bandcamp.com/album/simulacrum-stimuli