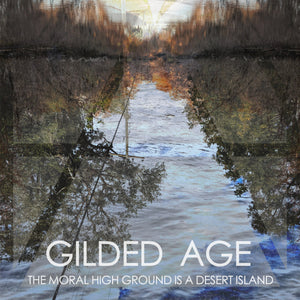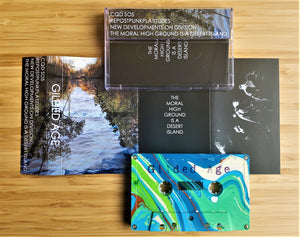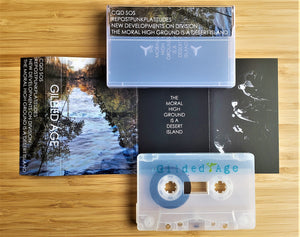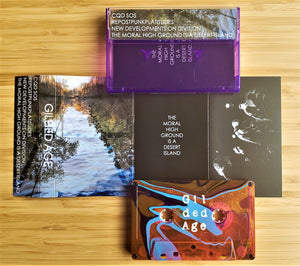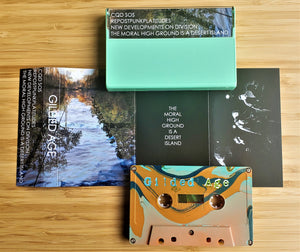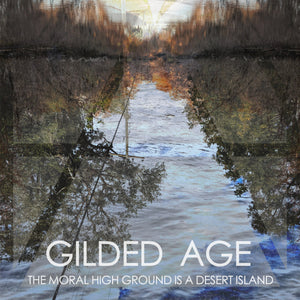 GILDED AGE - The Moral High Ground Is A Desert Island (cassette)
GILDED AGE 'The Moral High Ground Is A Desert' cassette EP (TTT062)
For fans of: Supine, Infant Island, and A Paramount A Love Supreme.
Portland, Oregon's GILDED AGE have released a massive new EP with four crushing songs in the vein of Richmond, Virginia screamo. Mixing dark and relentless hardcore with the beauty and finesse of screamo, this collection of songs will reverberate hard with fans of City Of Caterpillar, A Day In Black And White, Supine, Dim, etc. and is a testament to the pillar that is Gilded Age.
Tapes /79, 28 on Forest Stream white swirl, 27 on Ice Water, 10 Blood River neon swirl, 10 Rise With The Tide orange swirl, and 4 test dips w/jcard and two additional panels w/lyrics.
Listen here:
https://tombtreetapes.bandcamp.com/album/the-moral-high-ground-is-a-desert-island