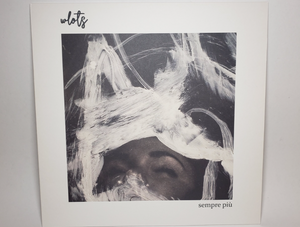 WLOTS - Sempre Piu (12")
For fans of: Reverie, Listener, Pianos Become the Teeth.
"On their full-length debut Sempre Più, post-hardcore / screamo outfit WLOTS (pronounced "vuh-lots") offers a unique take on this genre's roots with a sound that harkens back to the early 2000's while retaining a firm foothold in the band's dark and dreamy modern world. For its members, Wlots is a kinetic outlet for both calmer songs like My Morii and faster / heavier / crazier songs like Bitter Lemon alike, all set against a backdrop of snarling pain and somber emotion." Released on Dingleberry Records.
12" on black vinyl. 12 songs.
Listen here:
https://deepelmdigital.com/album/sempre-piu